It's been a busy year, HA! and it's only the 2nd week of February.
January flew by without me even realizing it because I was so busy.
I ran two, not one, but two deal in January on Very Jane. It's a great site and I'm addicted. I just bought my first item from another vendor on there and it was a great experience. This was my 2nd and 3rd times offering deals and the production times after the deals ended went just smoothly for me.
Everything shipped out in time and I'm getting the hang of stamps.com and a new printer so I was set.
I was in need of a new printer for a while now as my old one was rigged to hold the ink cartridges in place by my husband. The plastic part had broken so it was only a matter of time before the ink was gone because there was no way to replace the ink.
Now I have a nice wireless printer with no messy cords and I can print from my lap top, and my phone! pretty cool huh?
For my first deal I offered some garlands I have in my shop, in V-day and St. Patty's color schemes.
They were a big hit this year just like last year and I added a few new fabric selections for the tabs.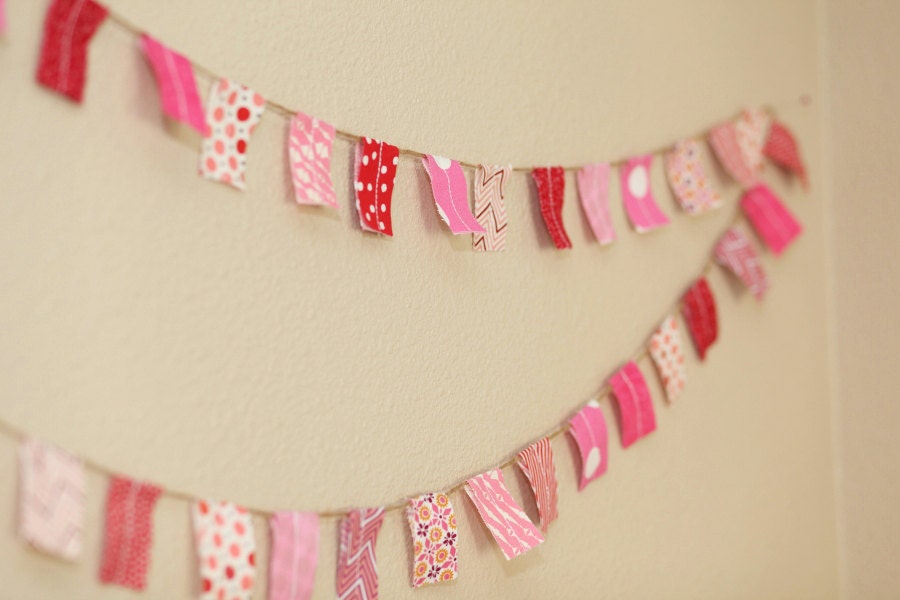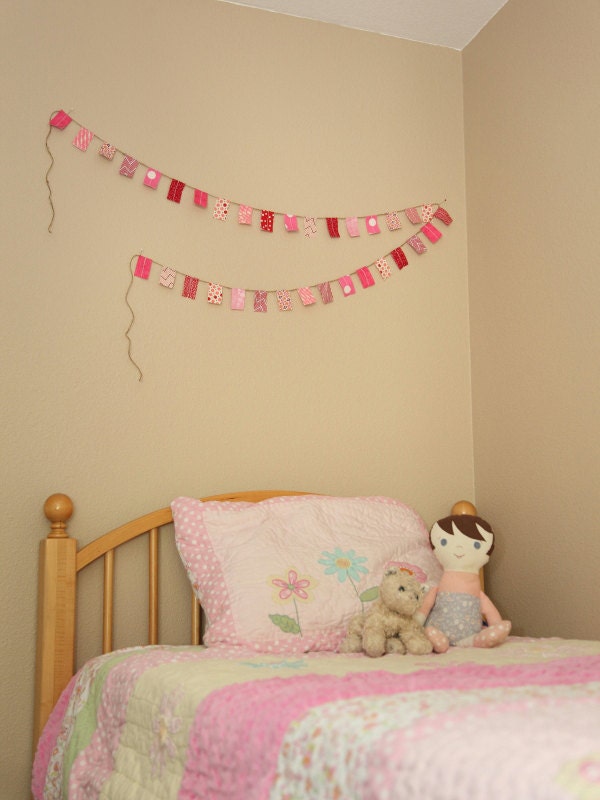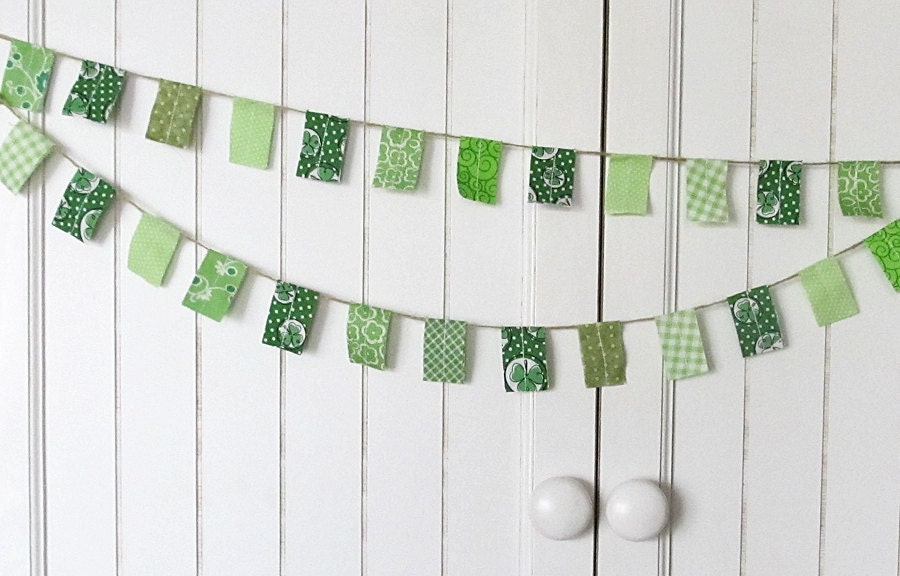 I had two weeks in between each deal I offered and so I was all ready for my second one which was fabric buntings. These are not something I usually offer in my shop, I do offer one
selection of chevron
but not in any other prints. It was fun to branch out for this deal and do some fun boy and girls color schemes, as well as some more red and pinks for V-day!
This photo collage was provided by a great customer of mine
Krista Ann Photography
.
I had some help with the whole process, some little hands were able and willing to lend a spare moment, in exchange for a little monetary gain, that is :)
First, I sewed up all the triangle pennants, and there were more than a few. Then before they could be turned inside out I had to snip off the end to reduce bulk. I have an obsession when it comes to things like that.
Then the little hands got to work and flipped each pennant inside out for me. After they did the quick and basic flipping, I fine tuned the point with my nifty metal thing.
I ironed each pennant individually and that took a long time, so I was sure to have a movie going to make it seem like it was not so much. After they were nice and flat I was able to lay them out in the patterns and sew them up with bias tape along the top.
Those little hands came back to help with all the printed labels. They made quick work of separating them. My kids love that little paper cutter, they will take any chance to use it.
And that was that.
On to February, It's my birthday month, and my husbands, one day apart. It's great! We are headed to Red Lobster tomorrow with the kids. Sea food is the best.
But before I leave I want to leave you with a gift, in honor of my Birthday.
Head on over to my facebook wall and read the top post
Here
I've got a little something in the works and need you to be the lucky winner of a sewn up little gift.
Go and choose what colors you want yours to be in?