For a more personal touch to your gift giving this Christmas you could whip up a few handmade custom gift tags. My sister and sister in-law made the ones below.. I made some last year and hope to get the time to make more this year because they look so cute hanging from the gifts.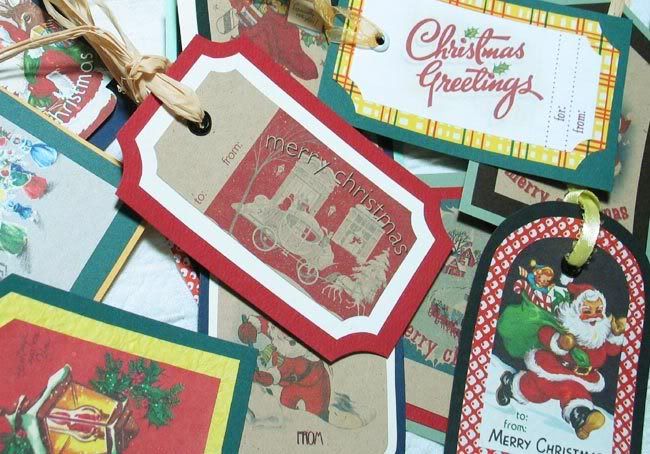 The vintage holiday images are easily printable from your own home printer. Then you can glue them on your own cut-to-fit cardstock, hole punch it or attach a scrapbook eyelet for attaching the ribbon, twine or raffia. Use your imagination and see what you can come up with to make your own custom gift tags this year and many years to come.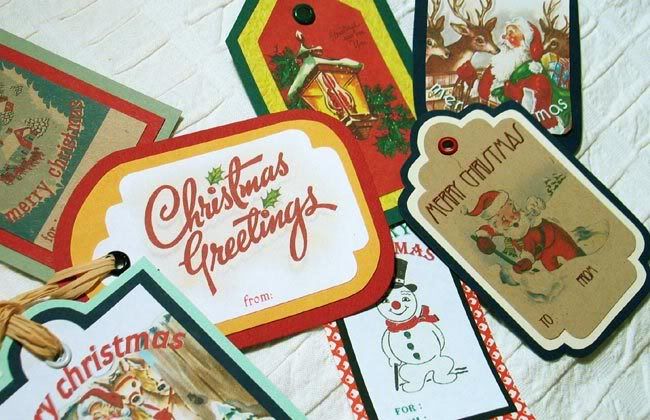 To make it easy for you,
Very vintage Images
is offering a CD with all the tag templates ready to print from your own home printer.
Click the image for more thumbnails of the tags included
and to get your own CD.