Edited to add that this top made it to the top 60 finalists for Made By Rae's Spring top week, and then yeeaaa, it made it to the top 5. Thanks all for voting!
I made this top using McCall's pattern 5621. I thought I would make view A to use as a swim suit cover up this summer. But wanted to see what it would look like with sleeves as a shirt for now so the swimsuit cover will come a bit later.
I think this pattern would be best made from a very light weight fabric that hangs and has a nice drape that's not a stiff cotton. My fabric was right on the verge and it turned out OK.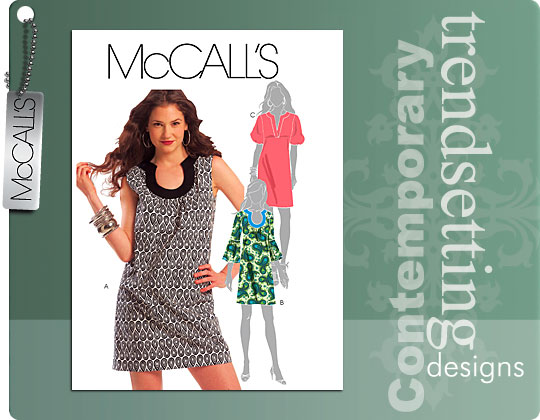 For this top I used some blue and white thin cotton, It has a slight stretch to it. I paired it with a flower print for the neck band.
I had to alter this pattern a bit by taking in the sides quite a bit because it was called "a bag" from my husband when I tried it on for a mid process fitting. I cut the larger view C sleeves but took them in too and gathered the outer sleeve in the cuff to match the neck band. I also shortened it to shirt length.
One alter I wish I would have made was the shoulder width. I have shoulders that are a tad bit wider/broader than they should be, haahaa, and the shoulder seam on most shirts doesn't hit where it should, so next time I make this shirt I will cut the shoulder top wider a bit.
For altering sleeves, I would recommend using a muslin template first. I used muslin to cut the original view C sleeve out and then I pinned and trimmed and pinned some more until I had it to where I thought it would be good. I then sewed it on with a basting stitch and tried on the shirt. Even after all that I had to pick off the muslin sleeve to adjust it a bit more and then basted it back on to try. When it was just where I wanted it I picked it off and used it as a pattern to cut the other sleeve and sewed them both on for good.
And do you see my new favorite earrings I have on in the above photo? (look closely) I love them and they go with everything. They are 1" sterling silver hammered hoops from this talented etsy seller,
j. Nic Designs
. I found her on ebay years ago and have always kept an eye on her earrings. All the earring I own of hers are my
favorites
.
Here's a better look at the hoops, and another pair I got recently.
Neat little packaging , I love it.
She is offering FREE SHIPPING right now. Ends Monday (I think today, but maybe it's next Monday, not sure). Go check out
her stuff
.