Our kitchen has this door that the sun shines in bright and early for a few hours until it goes behind a tree, making it hot inside. For years I've had this white twill fabric laying around waiting to be made into roman blinds to hang there and keep some heat out.
The door knob is kind of positioned close to the windows and so I needed a certain width of blinds to clear the door knob.
At one point I was not in the mood to make the blind but still needed some up and so I looked at stores and most pre-made ones were too wide and wouldn't work. So making them was my only option.
I used this pattern as a basic idea, view A. (pattern number McCall's M4731)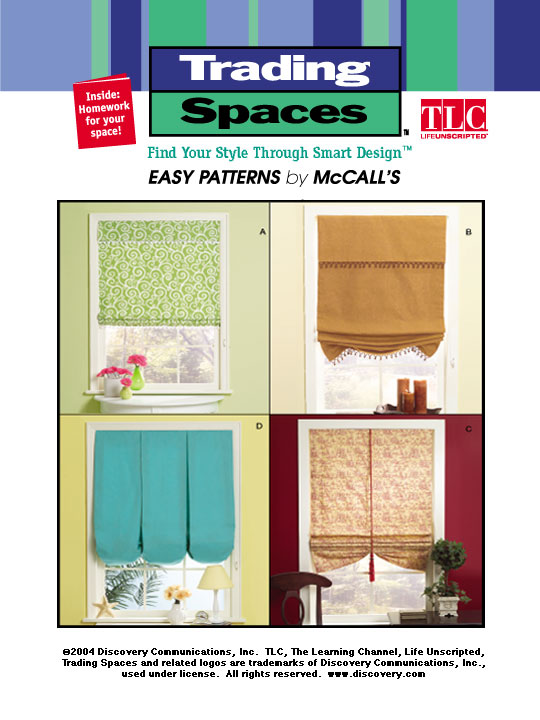 and also read
this tutorial
and then I looked at how other Roman blinds were made (I'm a visual kind of person) and then went from there.
When I was done sewing, I got Mr. E to hang them for me. He had a piece of scrap wood in the garage for the mounting board, and just screwed it right into the door without "L" brackets because I wanted it as flush to the door as possible and also why our wood was just less than 1" thick.
Then he had and excuse to use his air compressor and stapled the fabric right onto the top of the wood ledge. It looks great and I love it.
I love simple white and love how these don't draw your eye to the door. They just blend in.
After hanging the blinds and pulling them up, I realized the folds were a bit too small for my liking and there was this funny little bottom part of fabric that hung down lower. The folds were only about 3"-4".
So I adjusted the cords in the back through the small hooks, and now the folds are 8" each and the little hanging part is gone!
Adding this post to the DIY day:
We also have a winner from the flannel board story giveaway. The winner of

It Looked Like Spilt Milk

is
Alyson
.
Congratulations! email me your contact info and I'll get it sent out to you.
My email is over on the side
--------->
Thank you to everyone who left comments.